"I would like to suggest that film space can offer an implicit critique of actual space, so that looking at and researching films can constitute a kind of architectural criticism. I would also suggest that one can make films [...] that set out to criticise architectural space rather than simply depict it [...]."
- Patrick Keiller, The View From The Train (London: Verso, 2013), p. 148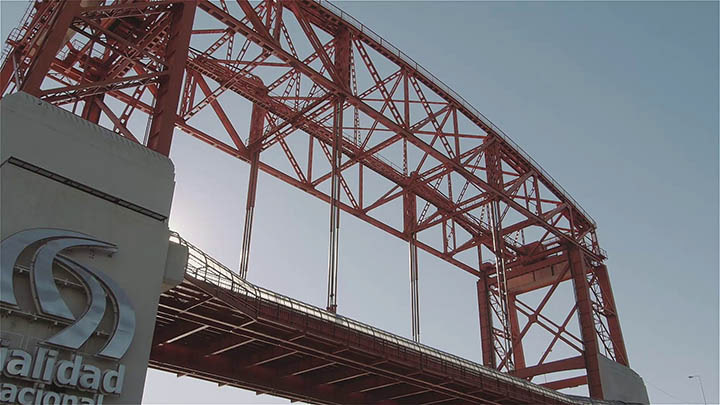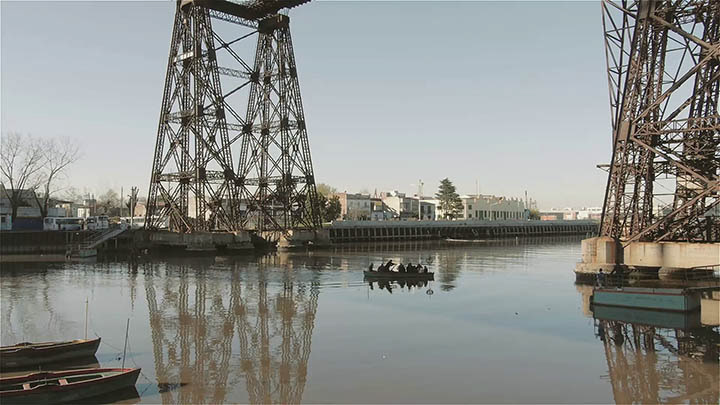 The Riachuelo in Buenos Aires is one of the most polluted rivers in the world. There are two ways for pedestrians to cross at its mouth: the footbridge on the highway (reached by escalator through air-conditioned community building), and the row-boat ferry beneath it. The footbridge is free, while the ferry costs one and a half pesos. Why, then, is the ferry so popular?